Easy guide to download Cydia iOS 9.3.1 through iOS 6.0 on any iPhone iPad or iPod.
Cydia download for iOS 9.1 is available. Pangu team released their updated tool for iOS 9.1 but only works on 64 bit devices. Jailbreak community has confirmed that the vulnerability used to exploit iOS 9.1 system is patched in iOS 9.2 and higher versions. Therefore Pangu 9.1 won't supports iOS 9.2 through 9.3.1 devices at the moment. Download Pangu latest version below and start Cydia download. You can refer all iOS version table below if you have other iOS version. As well as you can use our automated Cydia compatibility checker tool on your mobile device by scanning the QR code or visiting Find my JB using the Safari browser.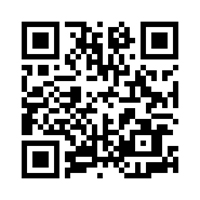 Pangu 9.1 is available for Windows, MAC, Apple TV 4 and iOS. Please get the most suited version based on your environment. Download the Pangu iOS app is recommended if you are on this page using your mobile device.
Cydia install for iOS 9 to 9.1
Cydia install for iOS 9 to 9.0.2
Cydia download for iOS 8 through 8.1.2
Introduction of Cydia for beginners
Cydia Download or Cydia install means how you get installed Cydia on your iPhone iPad or iPod. Cydia is a third party app market which developed by Saurik. Cydia is not the only third party app market for iOS but it's the most popular among Apple users. Cydia includes tons of Free and paid apps, iOS tweaks and hacked versions of apps which available as paid apps on Apple appstore. You can't directly download cydia on your device itself. Cydia install done by a process called iOS jailbreak. Jailbreak is done by jailbreak tools. There are lots of Jailbreak tools on the market. You must select the best Jailbreak tool according to your device model and iOs version.
Checkout why Cydia is amazing & you really wanna get Cydia
Can I download Cydia on my device
The possibility of cydia installation depends on the model of your iPhone, iPad or iPod and Apple OS running on it. There are some iOS you can't install Cydia on it. This article will help you how to check jailbreak possibility of your device and how to select best Cydia installer for your device
Why Cydia is a must on Apple devices
Initially Apple has reserved all rights to access system data on any Apple device and user has no admin privileges. Therefore you can't install any third party App on your device other than downloaded or purchased from Apple App store. As you know Appstore has only few choices of apps and most of them are paid ones. As same as you can't do any settings change, appearance modifications as you want if Apple iOS hasn't provided options for it. But once you jailbreak, You have the freedom to access system files on your device, install any third party apps, Make any system modifications, Change wallpapers, icon animations, ringtones as you wish. The best way to do all of above is jailbreak your iDevice.
Process of jailbreak
Cydia jailbreak could be done by specific software as mentioned above. Jailbreak tools are available in various names. but the Cydia installation process is almost same for each tool. here is the simplified steps to jailbreak any iOS version.
Previous updates
Cydia download for iOS 9.0.2 is now possible with Pangu 9 jailbreak tool. Cydia iOS 9.0.2 and 9 also compatible with new Pangu 9. Alternatively you can try Cydia simulation on any iOS device including iOS 9.1 and 9.2 beta without jailbreak using our Cydia demo. Cydia demo is an interface simulation of real Cydia. It has some functions such as apps and themes for unjailbroken devices, but not functioning like real Cydia. You can try Cydia demo on any iOS 8.3 or 8.4 device without jailbreak. Please visit this page with your Apple device using mobile Safari browser for Cydia demo installation.
Cydia iOS 8.4.1 not available yet. Taig can't Jailbreak iOS 8.4.1 because Apple has patched their exploits in the latest release. Taig or Pangu not seems paying interest about Jailbreak iOS 8.4.1 and most probably they'll waiting for jailbreak iOS 9 as the next tool update.
Cydia iOS 8.4 for iPhone iPad or iPod
Taig and PP jailbreak both can download Cydia on iOS 8 through 8.4 running devices. Both of these tools are only available for Windows. MAC users can run these tools on Virtual machines. Taig and PP jailbreak both are supported any Apple device with iOS 8.1.3 through 8.4 for install Cydia.
Download Cydia on iOS 8.1.3 & 8.3
Most awaited iOS ver for Cydia compatibility. The new Taig 2.1.2 version can install Cydia for iOS 8.1.3 or 8.2 running iPhone iPad or iPod. Taig 2.1.2 comes with complete Cydia substrate now.
Cydia download 8.3 devices
Apple released iOS 8.3 on April 8th 2015 with build numbers 12F69 and 12F70. iOS 8.3 is compatible with iPhone 4S, 5, 5S, 5C, 6, 6 plus, iPod touch 5, iPad 2, 3, 4, air, air 2, mini, mini 2, mini 3. Now you can Install Cydia on iOS 8.3 running devices with Taig 2.1.2 latest version. Please check our Taig Download page for more details. We also have Cydia demo version for iOS 8.3 devices which brings Cydia icon on your home page and interface simulations. Cydia demo is compatible with any iOS version up to now.
Download Cydia iOS 9.1 through 9.2.1
There's no jailbreak tool for jailbreak iOS 9.1 through 9.2.1 at the moment. We seen some iOS hackers are posting proofs of jailbroken iOS 9.2 devices but as well as they mentioned that they'll not release it to public recently. Taig and Pangu teams also haven't made any update regarding previous couple of iOS upgrades. Cydia lovers will have to wait a little more until someone release a public reliable jailbreak tool.
Step by step guide to Install Cydia on any iOS version
Download the Appropriate Jailbreak tool on desktop PC.
Backup your device using iTunes.
Connect your iPhone, iPad or iPod to the PC via USB cable.
Disable any passcodes, lock codes on your device.
Run the Jailbreak tool and wait till the tool complete Cydia install by itself.
Enjoy unlimited Cydia apps and tweaks.
---
Get proper tool for Cydia download
Regardless of which device you have, Jailbreak possibility is mostly depends on the iOS version you have on it. Use following guide to choose the best matching Jailbreak tool for you. We are listing here jailbreak tools for only widely using iOS versions currently.
| | | | |
| --- | --- | --- | --- |
| iOS version | Jailbreak Tool | Status | Developers |
| iOS 5.1.1 | Absinthe | untethered | pod2g, Chronic Dev Team, iPhone Dev Team |
| iOS 6.0 – 6.1.2 | evasi0n | untethered | pod2g, MuscleNerd, pimskeks, and planetbeing (evad3rs) |
| iOS 6.1.3 – 6.1.5 | evasi0n7 | untethered | pod2g, MuscleNerd, pimskeks, and planetbeing (evad3rs) |
| iOS 7.0 – 7.0.6 | p0sixspwn | untethered | winocm, iH8sn0w, and SquiffyPwn |
| iOS 7.1 – 7.1.1 | geeksn0w | Semi untethered | GeoHot, Winocm, Smolk1984, Matteo Piccina, msftguy, Savi0r and Arrapazh |
| iOS 8.0 – 8.1 | Pangu8 | Untethered | Pangu Team |
| iOS 8.0 – 8.4 | Taig | Untethered | TaiG team – (Only for Windows) |
| iOS 8.0 – 8.4 | PP-Jailbreak | Untethered | PP25 – (Only for MAC) |
| iOS 9.0 – 9.1 | Pangu 9.1 | Untethered | Pangu team – MAC & Windows |
| Apple TV 4 | Pangu 9.1 | Untethered | Pangu team – Apple TV 4 |
Now You can jailbreak any iOS upto iOS 8.4 iOS 8.4 untethered jailbreak is available with Taig and PP jailbreak. Pangu 8 is also supports for Cydia download on iOS 8 through 8.1 running devices. Please refer our dedicated Pangu8 page for Pangu jailbreak tutorial, Manual Cydia installation guide after Pangu jailbreak, Pangu error handling and Pangu troubleshoot guides.
Cydia impactor for unjailbreak
Saurik, Who is the inventor of Cydia has introduced a new tool for uninstall Cydia without restoring the device. Now you can easily uninstall Cydia and back to stock firmware without using iTunes restore. Cydia impactor is available on Cydia now.
Jailbreak status
Untethered – You can have Cydia on your device as a native app. Cydia will remain on your iPhone, iPad or iPod although you reboot the device. Only system upgrade will erase the Cydia. This is the best type of jailbreak you can have.
Semi untethered – You can have Cydia on your device. But Cydia will disappear if you restart the phone. You should reboot it using the initial jailbreak tool (tethered boot) to get Cydia back on your device.
Tethered – Cydia will gone once you restart the idevice. You will have to jailbreak it again to Cydia install.